Company headquarters in Austria
Terfens is a small municipality located in the Inntal valley, Tyrol approximately 25 minutes east of Innsbruck. It is the location of our headquarters including design and development, back office and distribution. Thanks to this location we are 20 minutes from our local flying site, the Rofan, which due to its proximity to lake Achensee, is ideal for glider testing. Alternatively the Zillertal, the Stubaital or the southern Alps are close by.
Test pilot Pascal Purin at lake Achensee.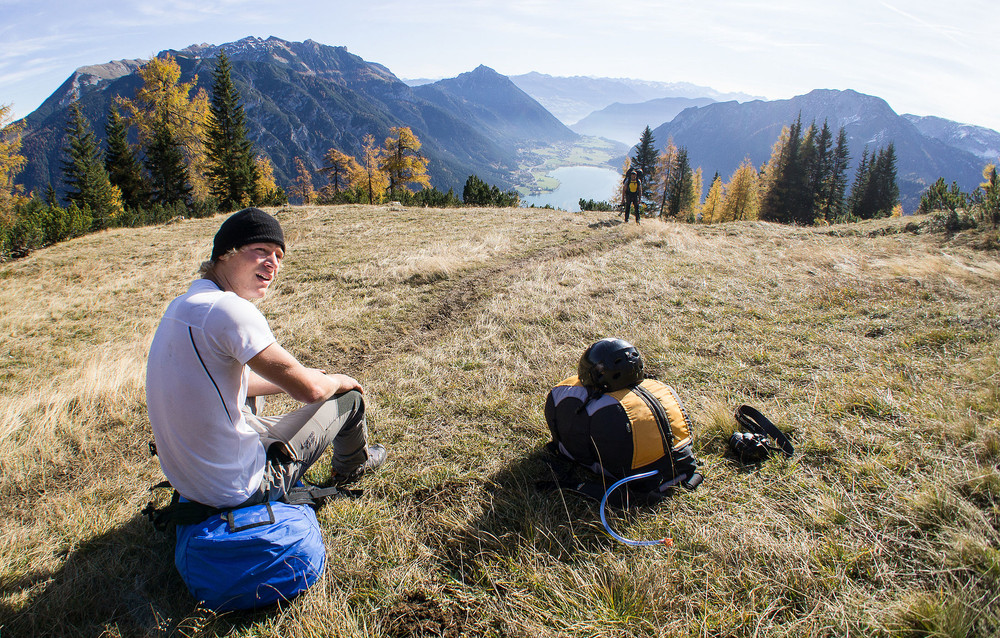 As a paragliding manufacturer being close to mountains is essential. Firstly, we need appropriate terrain for good development work. Secondly, we need to have our finger on the pulse and need to be closely connected to our customers. In Tyrol and the surrounding areas, paragliding is more than just a sport. This positive attitude translates into our products, which assists us to keep making better paragliders.
Thanks to all of you for your support!
Values & Mission
The starting point of our mission is to build paragliders which are safe and simultaneously high performance. Performance and safety, or rather the correct ratio between the two, make for lots of flying fun - and that is what it is all about!
Paragliding means freedom. Regardless whether you are a recreational pilot, a cross-country pilot or an acro ace: your pleasure is our motivation.
All our products have undergone exhaustive testing to check for any potential faults. During development we are guided by pilot ability, not certification criteria. When classifying our products, our central concern is honesty.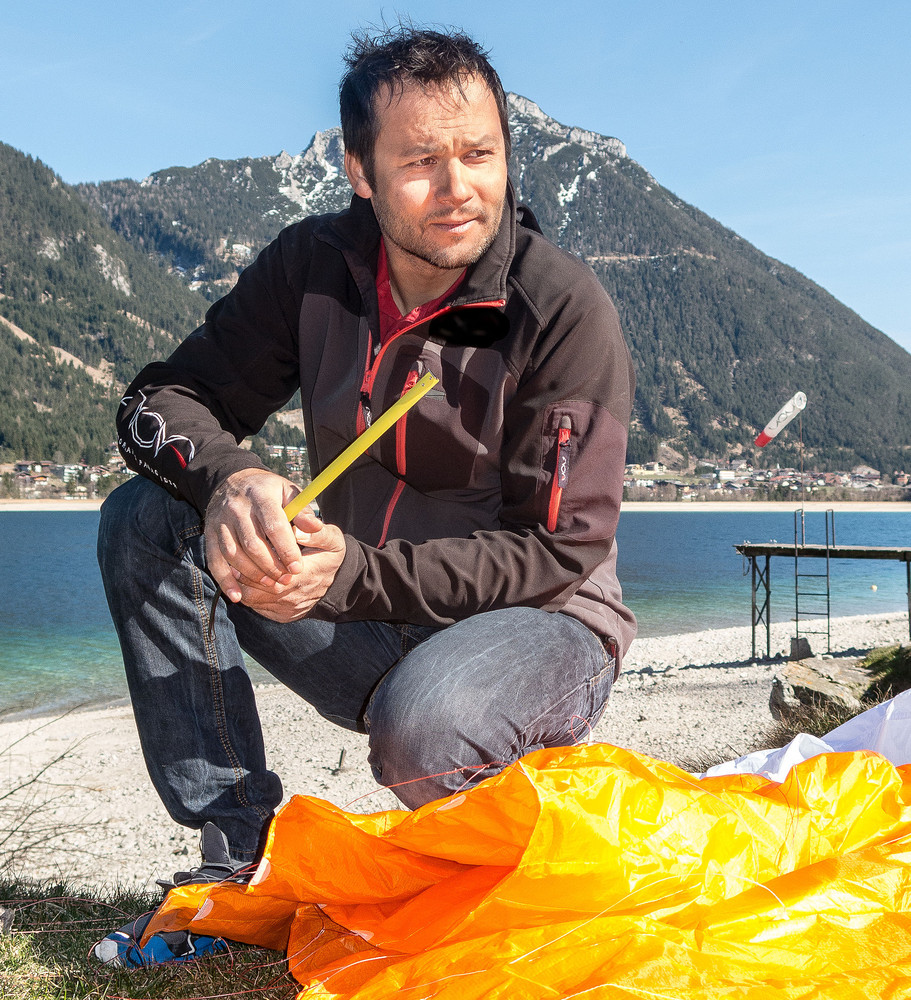 Quality & Responsibility
When discussing quality in paragliding often the focus is on externally visible issues: seams, fabric or symmetry. These are all important indicators for us too - but at NOVA we feel the term quality encompasses more.
Quality means a cycle of processes which begins with the right idea and ends in comprehensive customer service. In between lies responsible development and testing; serial production with routine inspection and a network of responsible dealers and approved service centres.
We don't just want to offer you a good wing - we want to give you the right one. Our highest priority is earning and maintaining the long-term trust of our customers. We equate quality with the satisfaction of our customers. If we matched your expectations, then we have provided a quality service.