NOVA Hong Kong Distributor 香港代理: Kenneth, Tel: +852 9203 1889, email: ama8801@yahoo.com.hk
The simplicity of flight (EN/LTF A)
SUSI
–
Super simple, super safe
Launch, fly, feel good: the SUSI (Super Simple) is a wing for those who wants absolute simplicity. Of all our wings, the SUSI is the one with the best passive safety. This wing makes flying easy again.

Easy flying.
The appeal of paragliding is its simplicity: take your wing out of the bag, sort the lines and you are off. The SUSI is based on this principle. With only 28 cells, it is our simplest wing and this is also mirrored in its flying characteristics: during launch the wing climbs quickly above the pilot without overshooting. Brake travel is long and the dampening is high. The Susi is simply a feel-good wing.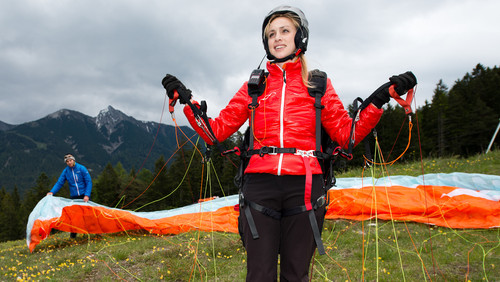 Simply safe.
The basic development principle of the SUSI was to make the safest wing possible. Brake travel to the stall point is very long. During asymmetric collapses the wing recovers quickly and without turning severely. Thanks to the high dampening, the SUSI always conveys a feeling of safety in turbulent conditions.

Simply versatile.
A high degree of passive safety and good performance do not have to be contradictory: the SUSI is also suitable for exploring cross-country flights. But the wings real strong point is when winding it up in a tight thermal - thanks to its low aspect ratio and its low useable speed, the SUSI is a master climber. With a little practise, the SUSI can leave a high performance wing behind.
Target group
The SUSI is a wing which offers maximum simplicity and therefore is generally suitable for all pilots. But we would like to emphasise that high passive safety cannot replace the need for sensible handling and active flying skills.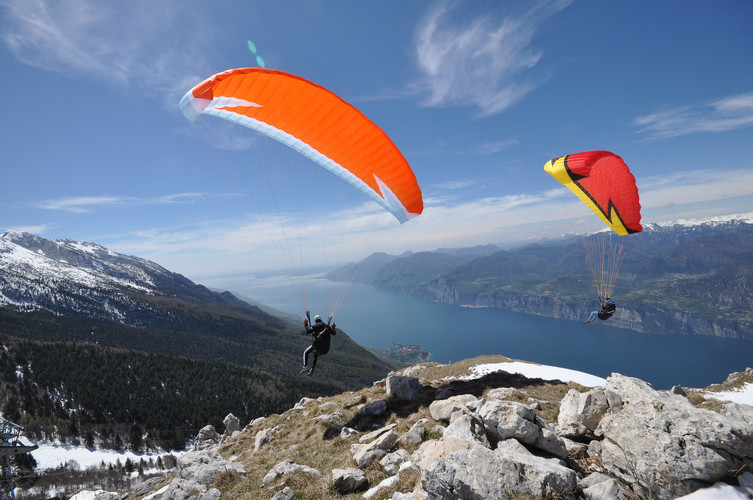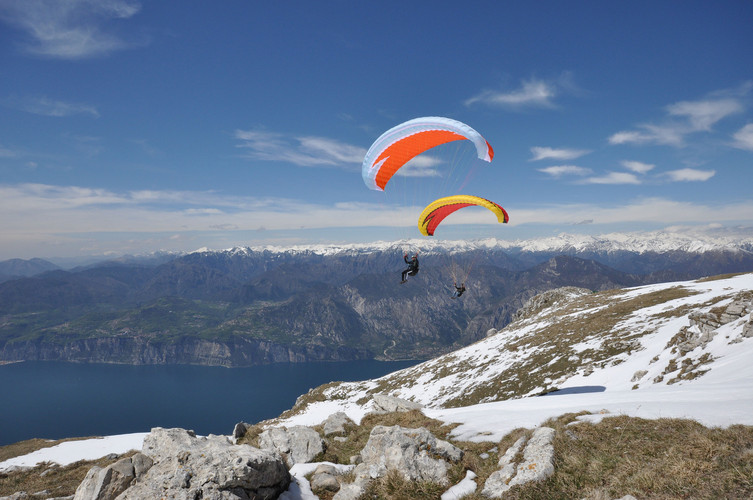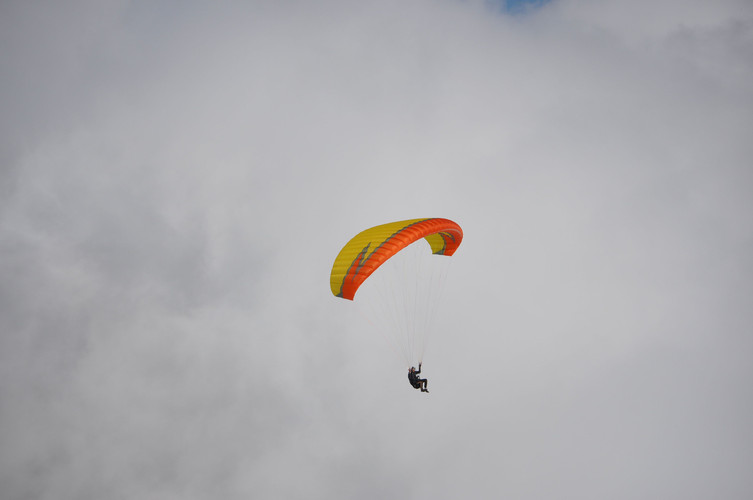 Technical data
XXS

XS

S

M

L

Number of cells

-

29

29

29

29

29

Projected span

m

7,61

7,99

8,33

8,67

9

Projected area

m²

20,22

22,28

24,25

26,25

28,27

Projected aspect ratio

-

2,86

2,86

2,86

2,86

2,86

Flat span

m

9,67

10,15

10,59

11,02

11,43

Flat area

m²

23,65

26,06

28,36

30,7

33,07

Flat aspect ratio

-

3,95

3,95

3,95

3,95

3,95

Line diameter

mm

1 / 1,4 / 2,1

Line length

m

5,88

6,17

6,44

6,69

6,95

Total line length

m

232

243

254

264

274

Max. chord

m

2,98

3,14

3,27

3,4

3,53

Min. chord

m

0,97

1,02

1,06

1,11

1,15

Weight

kg

4,5

5

5,3

5,6

5,9

Recommended take off weight

kg

60-85

70-100

80-110

90-120

100-130

Certification (EN/LTF)

-

A

A

A

A

A
Materials
| | |
| --- | --- |
| | DOKDO 30 DMF WR Fabric |
| Top surface: | DOKDO 30 DMF WR Fabric |
| Bottom surface: | DOKDO 30 DMF WR Fabric |
| Profile ribs: | DOKDO 30 DMF Rib Fabric |
| Main lines: | Cousine Technora 2.1, Aramid |
| Gallery lines: | Cousine 85 (Dyneema) |
| Brake lines: | Cousine 85 (Dyneema) |
| Risers | Güth & Wolf, Gurtband, 20 mm |
Colours:
| | |
| --- | --- |
| Blue Wave | Green Wave |
| Orange Flux | Red Banana |
Repair kit. Everyone hopes it will never happen: a hole or tear in the paraglider. We have included a minor damage repair kit in the right colour for such an eventuality.

 

NOVA windsock. So you know where the wind is coming from, we have added a NOVA windsock. With a length of approximately 80cm it is large enough for a take-off site

Speed system.Your paraglider is fitted with a high quality speed system. Thanks to three holes in the cord attachment point, it will flexibly and simply adapt to your harness and leg length.

SUSI Rucksack.Reduced to essentials, simple to use: the SUSI rucksack is based on the same principles as the SUSI paraglider. Plenty of space, easy to pack and comfortable to carry.

Manual.We have enclosed a very detailed manual which contains everything you need to know about your paraglider. Please study it before flying your wing for the first time.

 
Downloads
NOVA Hong Kong Distributor 香港代理: Kenneth, Tel: +852 9203 1889, email: ama8801@yahoo.com.hk